Melbourne Connect Presents: Advancing Environmental Sustainability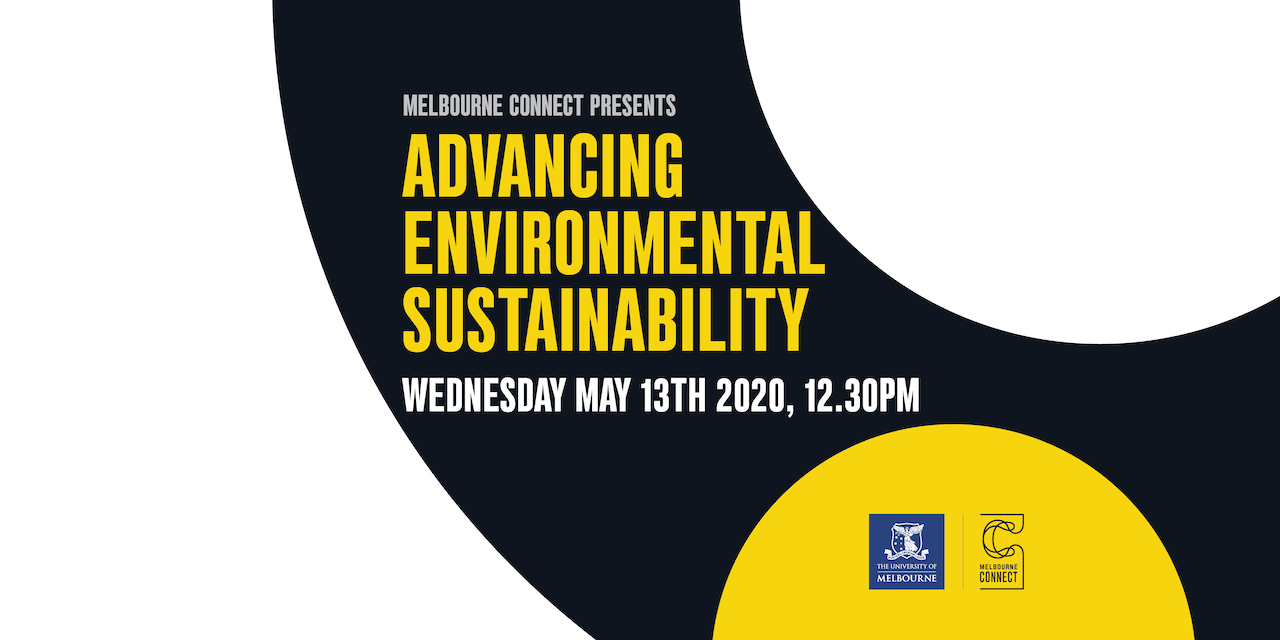 The increased discussion on climate change and environmental sustainability has never been more emphasised amongst the wider public than now. As we become more educated on how our world is being impacted, what emerging evidence-based research initiatives are addressing looming environmental crises?
You're invited to join a free panel discussion that delves into the advancement of environmental sustainability and important progress being made in this space. What progress are we making in regards to our personal efforts? What is being put in place from a policy perspective to address our upcoming challenges? What local/ global inventions are we likely to see to address these concerns?
Featuring:
Dr Sangeetha Chandrashekeran – Deputy Director at Melbourne Sustainable Society Institute, University of Melbourne
Dr Gabriel da Silva – Senior Lecturer – Atmospheric Science, Melbourne School of Engineering, University of Melbourne
Emma Forster – Smart City Projects Officer, City of Melbourne
(Moderator) Garry Williams – Melbourne Connect
This monthly event series is delivered to you online by Melbourne Connect, a forthcoming innovation precinct and ecosystem co-locating industry, research, talent and entrepreneurs to establish Melbourne as a global innovation destination.
Melbourne Connect opens late 2020. Find out more by visiting melbconnect.com.au
Date
May 13, 2020, 12:30pm - 1:30pm