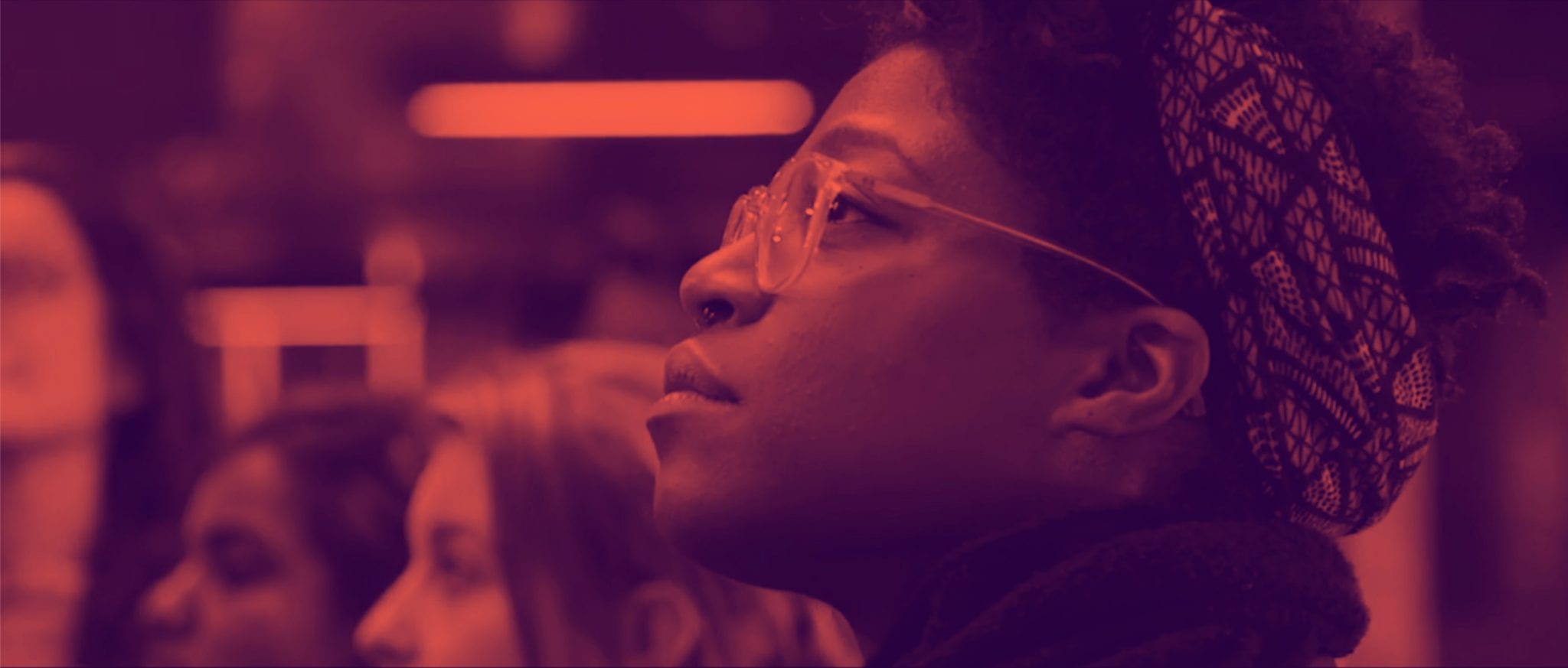 ">
What is the MID partnership?
The Melbourne Innovation Districts (MID) partnership was formed in 2017 by The City of Melbourne, RMIT University, and the University of Melbourne, to support urban innovation in Melbourne for the benefit of the whole city.
The partnership is an opportunity to establish shared projects and places to enhance Melbourne's future by creating new jobs, enterprises, services, and spaces that will contribute to Melbourne's success as it grows to become a city-region of 8 million people.
The initial focus for the founding partners, is to catalyse an urban innovation district in the area immediately north of Melbourne's CBD – an area in which many of Victoria's formative institutions are clustered, including the central campuses of RMIT and the University of Melbourne, Queen Victoria Market, State Library of Victoria, Royal Exhibition Buildings, Parkville Biomedical Precinct and Melbourne Museum.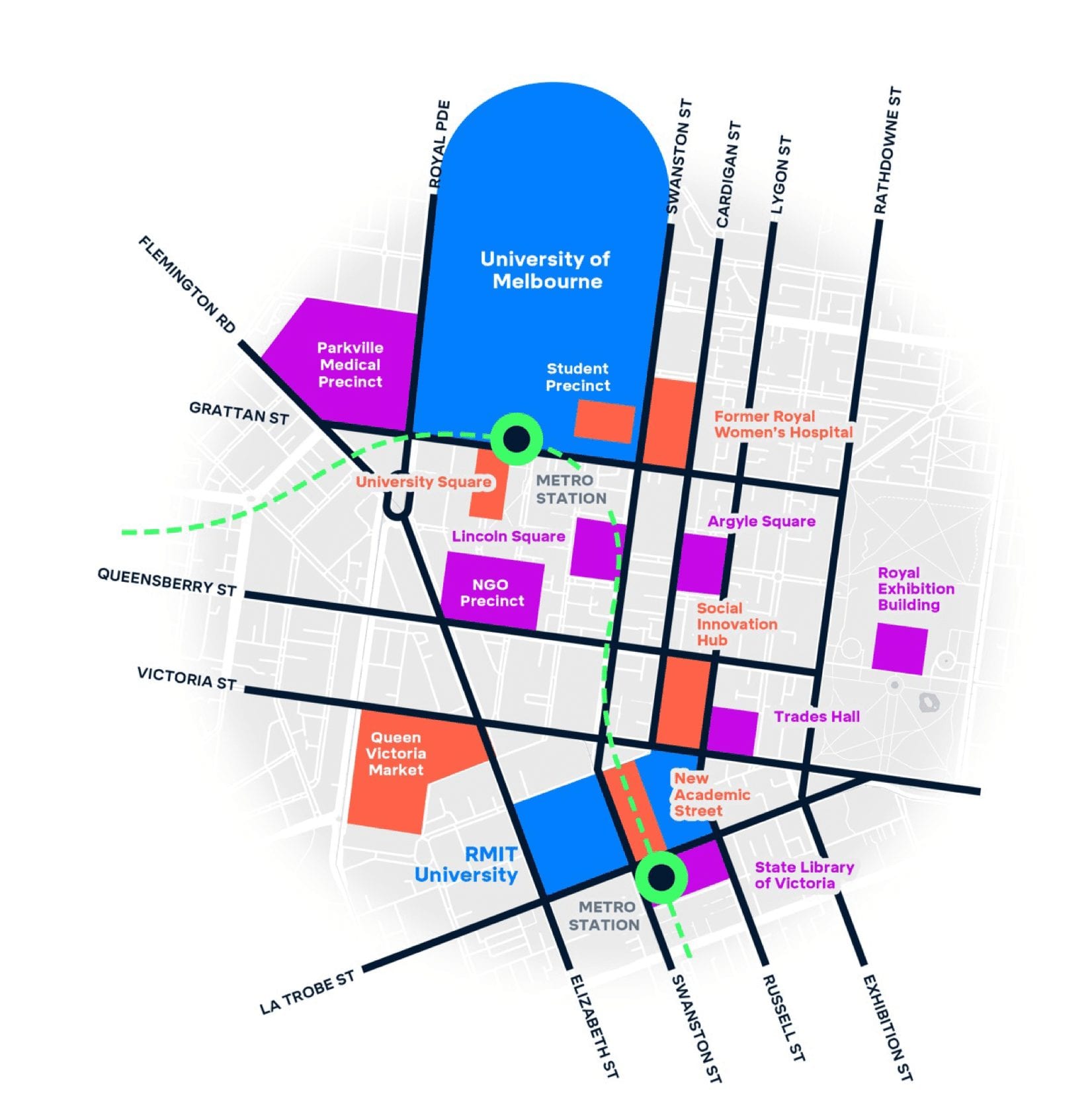 Why here? Why now?
A growing population
Melbourne is growing from a medium-sized metropolis to a world city of 8 million people. A growing population is just one dimension of the deep economic, social and technological changes that are reshaping urban life and more strongly connecting cities around the world. Institutions in all sectors are making big investments to meet the changing needs for transport, housing, green spaces, data and networks, changing world of work, social services, and the development of urban areas previously used for other purposes.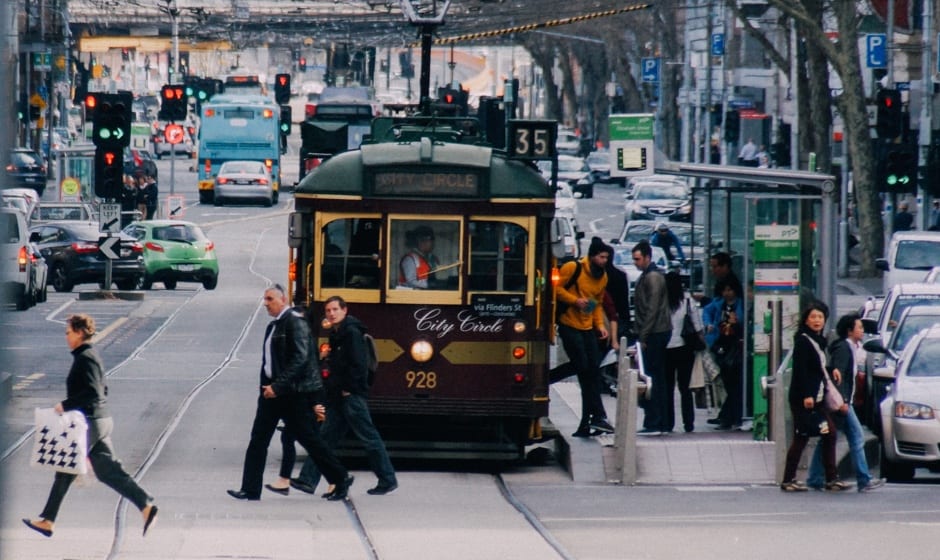 Innovation Ready
Since the 19th century this area north of the CBD has been
one of Melbourne's most fertile sites for innovation, with the location of the first university, working men's college, State Library, artisan 'maker' district, first women's and children's hospital, first cemetery, and the location of the Queen Victoria Market – Melbourne's most visited attraction and the world's largest open-shed market.
Now, to meet the 21st century needs of our city, many of these same institutions are involved in dynamic growth and renewal through investment in new facilities and technology infrastructure.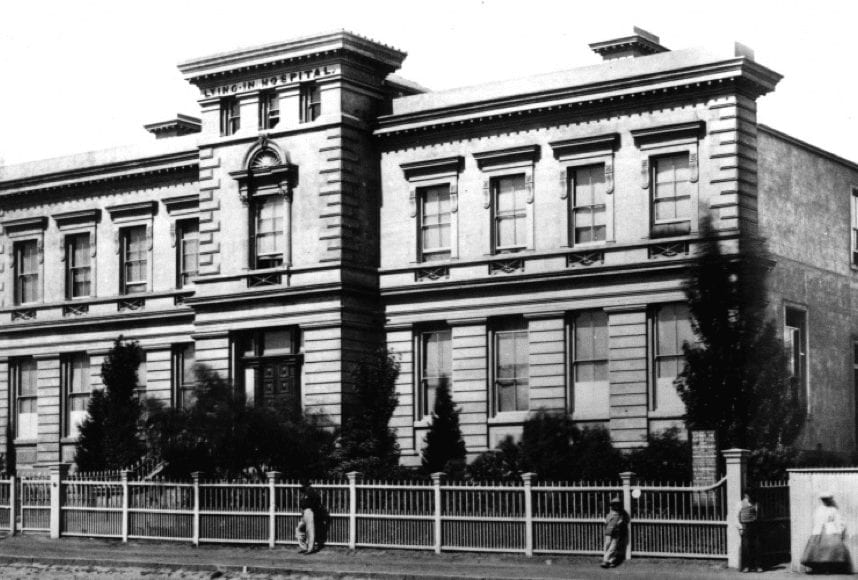 Infrastructure Investments
The three founding partners of MID are already making big infrastructure investments in the development of the city north area including:
Queen Victoria Market redevelopment (completion set for 2022)
University Square (completion set for 2022)
New Academic Street (completion set for October 2017)
Redevelopment of the former Royal Women's Hospital (completion set for 2020).
This significant concentration of large urban projects, including the Melbourne Metro Tunnel (completion set for 2026), creates a unique opportunity to grow partnerships and shared infrastructure that will make it possible to adapt exciting new innovations into large scale solutions that benefit the whole community.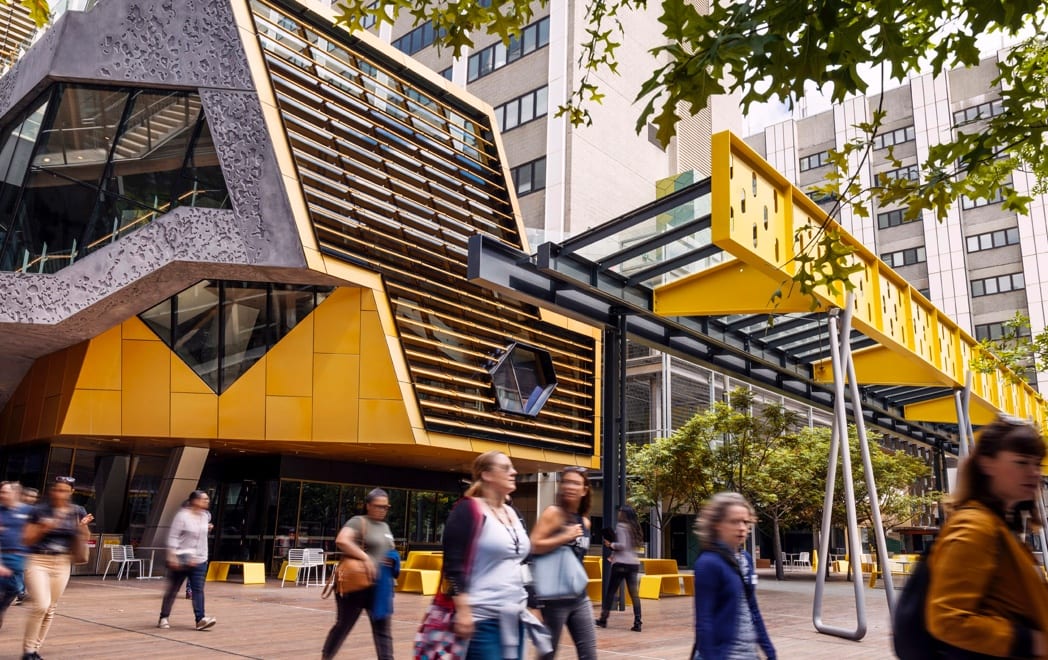 MID will forge new links between institutions and activity centres, to stimulate new innovations, relationships, and entrepreneurial practices.
What the MID will do
Stimulate and connect
The MID will develop an urban innovation district through a joint program of work designed to stimulate and connect new ideas and practices to projects and partnerships between knowledge workers, researchers, startups, students, industry and the community. The innovation district in the city north university precinct will become a place to prototype and test these innovations before applying them at scale across the city and the world.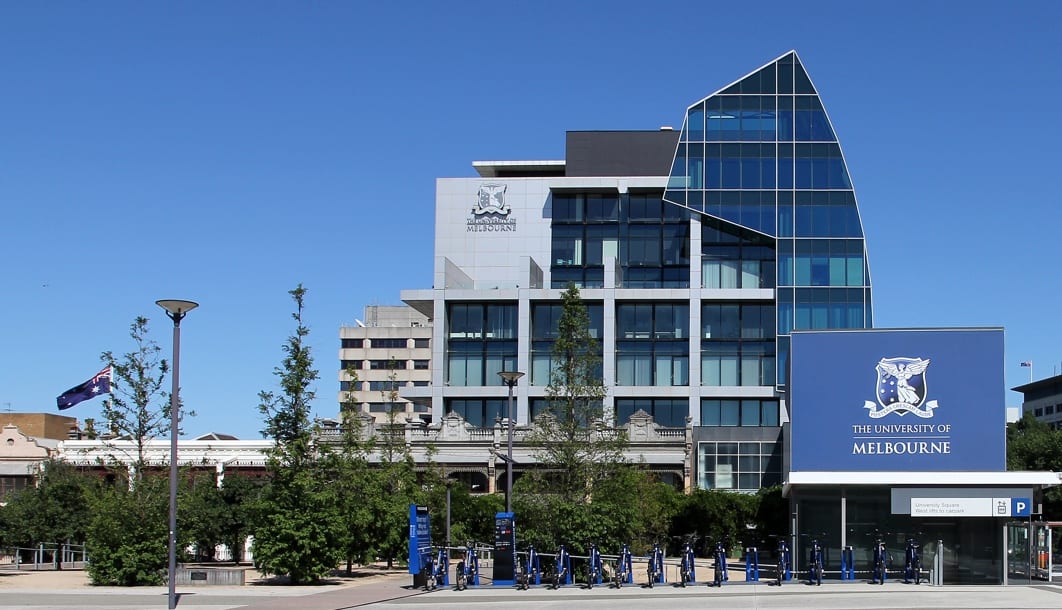 MID reflects a growing, global movement of innovation districts spanning cities such as London, Barcelona, Boston and Shanghai. The development of this first innovation district in the north of the CBD will strengthen Melbourne's links into this global innovation network.
Uniquely Melbourne
Good city design and social impact
Urban innovation districts are increasingly visible around the world as cities, universities, governments and companies seek to promote and advance technology innovation as a driver of new jobs and enterprise.
It is much more common, however, for such districts to be on the edges of cities and dominated by a single institutional or sectoral focus.
The approach of the MID, as a dynamic, open partnership – which gives social needs and the public realm equal weight alongside enterprise activation and new technology – is relatively unusual.
This continued focus on good city design and social impact as a key driver of city innovation, is uniquely Melbourne.
The location of the first Melbourne innovation district is also important because it combines a unique cluster of institutions and activities with connections to a much wider network of locations, transport and institutional connections.
The aspiration of the founding partners of the MID is that this approach will grow into a wide-ranging series of projects and partnerships located across Melbourne and other cities.
Start by starting
Get involved
The program of work for the MID already has some 30 projects underway. Over time, the MID will continue to build the network of people and organisations interested in contributing to the development of innovation districts. More academic and student collaborations will be created, and industry and community partnerships will be built around the focal points of public realm, enterprise activation, social innovation, digital technology and institutional design. The MID will also present an opportunity to create longer term proposals for planning, policy and investment.
Events and new projects will take place over coming months. Register your interest below to receive updates and get involved.