MKW18 City Shaping Symposium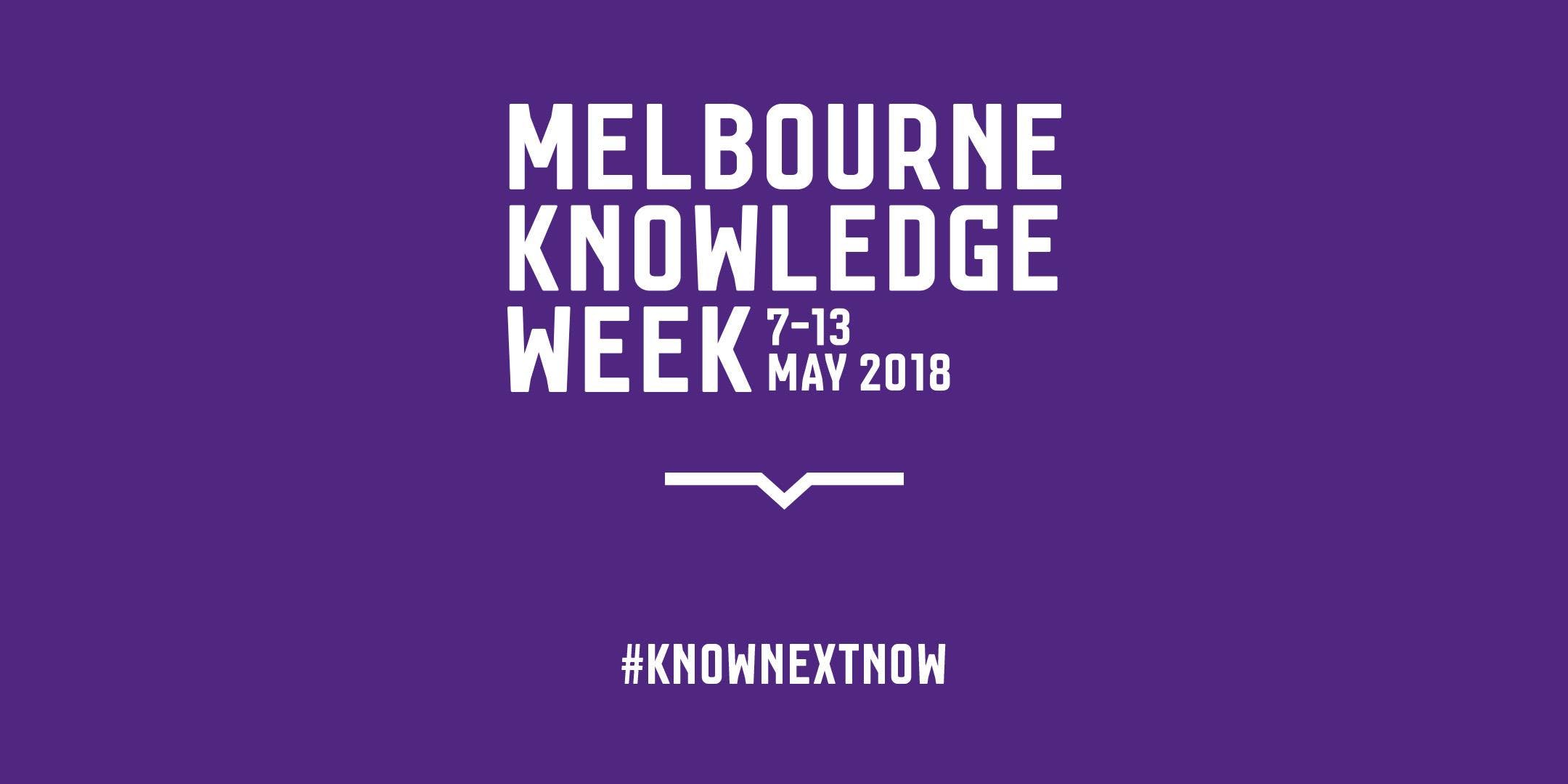 In a world of accelerating change, how can we shape a city that works for everyone?
We need to talk about Melbourne. The digital revolution is rewiring our economy, our institutions, our public and private lives. The City Shaping Symposium invites you to tackle today's challenges head on, and explore how the Melbourne Innovation Districts partnership can help redesign our future.
Register to attend this event via this Eventbrite link.
[RE]IMAGINING THE SOVEREIGN RELATIONSHIP THROUGH TRANSITION DESIGN
10.15am – 10.45am
What role does indigenous knowledge play in Melbourne's approach to innovation? By building on 70,000 years of iterative design, we can reframe our understanding of innovation from being grounded in global trends to being distinctly grounded in place, and in relationships between indigenous and non-indigenous peoples.
Featuring Prof Mark McMillan (RMIT) and Prof Laurene Vaughan (RMIT)
MELBOURNE INNOVATION DISTRICT – PREPARING FOR NEXT GENERATION MELBOURNE
10.45am – 11.30am
How can Melbourne keep pace with unprecedented technological and social change? By transforming our established home of knowledge into a living lab to prototype the future city. Join the conversation about the Melbourne Innovation Districts (MID), a new partnership between the University of Melbourne, RMIT and the City of Melbourne.
Featuring Dr Julie Wells (University of Melbourne), Tom Bentley(RMIT), Michelle Fitzgerald and Lisa Watts (moderator)
KEYNOTE: THE NEW ACADEMIC STREET
11.30am – 12pm
How does the built environment structure our thinking? Architect Carey Lyon will deliver an inspirational keynote about the design process behind RMIT's New Academic Street. Find out how Carey and his team subtracted existing "brutalist" structures to reveal an openness compatible with the original campus design.
Featuring Carey Lyon (Lyons Architecture)
INFRASTRUCTURE TO ACCELERATE INNOVATION
12pm – 1pm
How do you hardwire a city for innovation? Join a big-picture discussion about how Melbourne can plan for tomorrow's tech infrastructure needs today – and power the smart city of the future.
Featuring Simon Elisha (Amazon), Ranil Sharma (Telstra), Bernard Lee (Auspost), Sander van Amelsvoort (Committee for Melbourne) and Kelly Brough (EY) (moderator)
KEYNOTE: DESIGNING TOMORROW
1pm – 1.30pm
Can architecture inspire new dreams for a better future? Grimshaw Architects think so. Jason Embley will speak about the groundbreaking new Tomorrowland at Shanghai Disneyland, which reinterprets Disney for a new generation of dreamers. Pamela McGirr will share insights from the MKW18 Festival Hub's "Watershed" design process.
Featuring Jason Embley (Grimshaw) and Pamela McGirr (Grimshaw)
A BRAVE NEW FRONTIER FOR EDUCATION
1.30pm – 2.30pm
When the entire world's knowledge is at your fingertips, what is left to learn? Join the conversation about how emerging forms of education and learning environments can deliver the skills and knowledge needed for the future of work.
Featuring Dane Stangler (Startup Genome), Dr Pete Goss (Grattan Institute), Anna Burkey (State Library of Victoria), Charlie Day and Vanessa Toholka (Byte Into It)
A PLACE FOR INNOVATORS
2.30pm – 3.15pm
How does place shape innovative people and inclusive communities? Today, urban design is more critical than ever before – so don't miss this multi-disciplinary panel with some of Melbourne's most celebrated design and innovation experts.
Featuring Emma Appleton (City of Melbourne), Seb Chan (Acmi-x), Lars Coenen (Chair of Resilient Cities, University of Melbourne) and Giuseppe (Pino) Demaio (Local Peoples) (moderator)
DESIGNING FOR DIVERSITY (Workshop)
3.30pm – 4.30pm
This workshop will involve a diverse and inclusive group of organisations and leaders workshopping ways in which planning and design for the Melbourne Innovation District can maximise unity, diversity and inclusion.
Featuring Giuseppe (Pino) Demaio (Local Peoples)
URBAN CHOREOGRAPHY
3.15pm – 4.15pm
As we look to the future, what lessons can we learn from our recent past? Urban Choreography: Central Melbourne, 1985 is a landmark publication detailing the key events, places and people behind the city's transformation in the past 30 years – and the forces that drove, framed and constrained them. Join the authors in conversation.
Featuring Rob Adams (City Of Melbourne), Kim Dovey (University of Melbourne), Ron Jones (RMIT), Jane Homewood (D.E.L.W.P., State Government of Victoria), Kate Dundas (City Of Melbourne)
WRAP-UP DRINKS
4.30pm – 6.00pm
After an inspiring day of panels and lectures, keep the conversation going at a casual wrap-up drinks event. Local Peoples will be hosting symposium attendees at our festival hub bar, in an event featuring projection art from Joe Hamilton.
Location
Melbourne Knowledge Week Hub
5 Blackwood Street, North Melbourne
Date
May 8, 2018, 10:00am - 5:30pm