Raising the Bar Melbourne 2019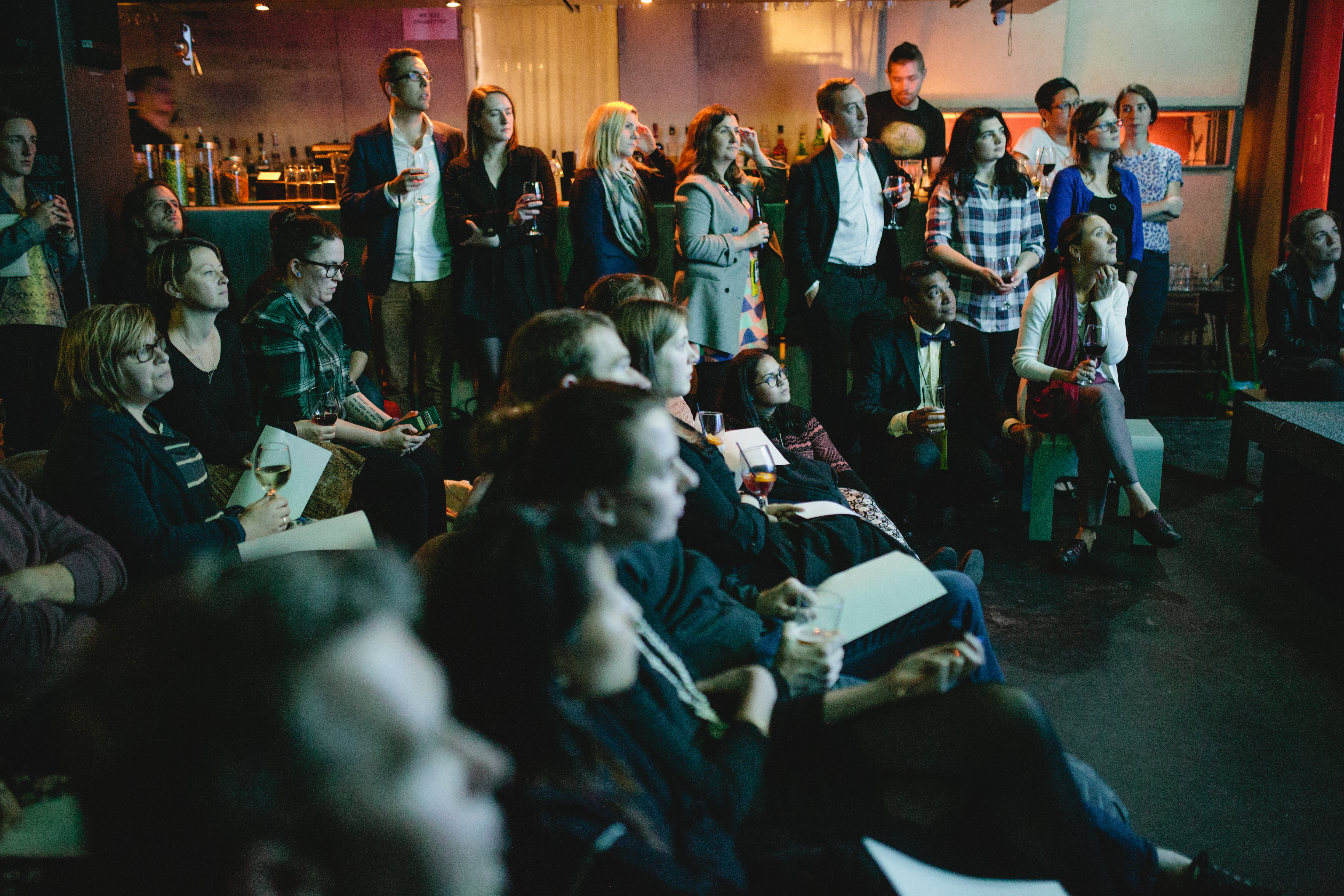 20 talks, 10 bars, 1 night only. Raising the Bar is back on 13 November presented by Knowledge Melbourne with stimulating talks from some of the city's creative thinkers taking place in popular bars in the city and surrounds. This year's program boasts 10 events in the MID, all free to attend, so you can nestle in at one venue for multiple talks or bar-hop around the MID to hear the topics that interest you.
Have a drink, have a laugh and learn something new.
Explore the program and book your free tickets now: www.rtbevent.com/rtbmelb-19 
Worksmith, ELLA Melbourne, Ground Floor, Tenancy GD 090, 211 La Trobe St, Melbourne  
6pm – What are the downsides of human-centred design? With Jussi Pasanen > rtbevent.com/jussi-pasanen
7.30pm – Life inside the movies, with Dr Stephen Rowley > rtbevent.com/stephen-rowley
9pm – Has 'lad culture' contributed to the success of Parkway Drive? With Dr Samuel Whiting and Paige Klimentou > rtbevent.com/samuel-whiting-paige-klimentou
Meat Market in The Stables, 2 Wreckyn Street, North Melbourne
5.30pm – Is the over-regulation of trans kids a human rights problem? With Tara Suamba > rtbevent.com/tara-suamba
7pm – Tuning into young people: What's the role of songwriting for imagining future gender cultures? With Dr Elly Scrine > rtbevent.com/elly-scrine
8.30pm – It's lit, I'm shook, weird flex but okay: Stay woke with young people, with Centre for Multicultural Youth > rtbevent.com/centre-for-multicultural-youth
Queensberry Hotel, 593 Swanston St, Carlton
6pm – Why don't dads take parental leave? With Dr Jennifer Baxter > rtbevent.com/jennifer-baxter
7.30pm – Do we need three levels of government? With Dr Michael Breen > rtbevent.com/michael-breen
The Oxford Scholar, 427 Swanston St, Melbourne
8.30pm – The Dark Matter Detective, with Professor Elisabetta Barberia > rtbevent.com/elisabetta-barberio
Kicks, L1 450 Elizabeth St, Melbourne
8pm – Top of the Game: Career trajectories in esports, with Emma Witkowski > rtbevent.com/emma-witkowski
Location
Various Melbourne bars and venues in the MID
Date
November 13, 2019, 5:30pm - 10:30pm