Responsible Tech Summit 2020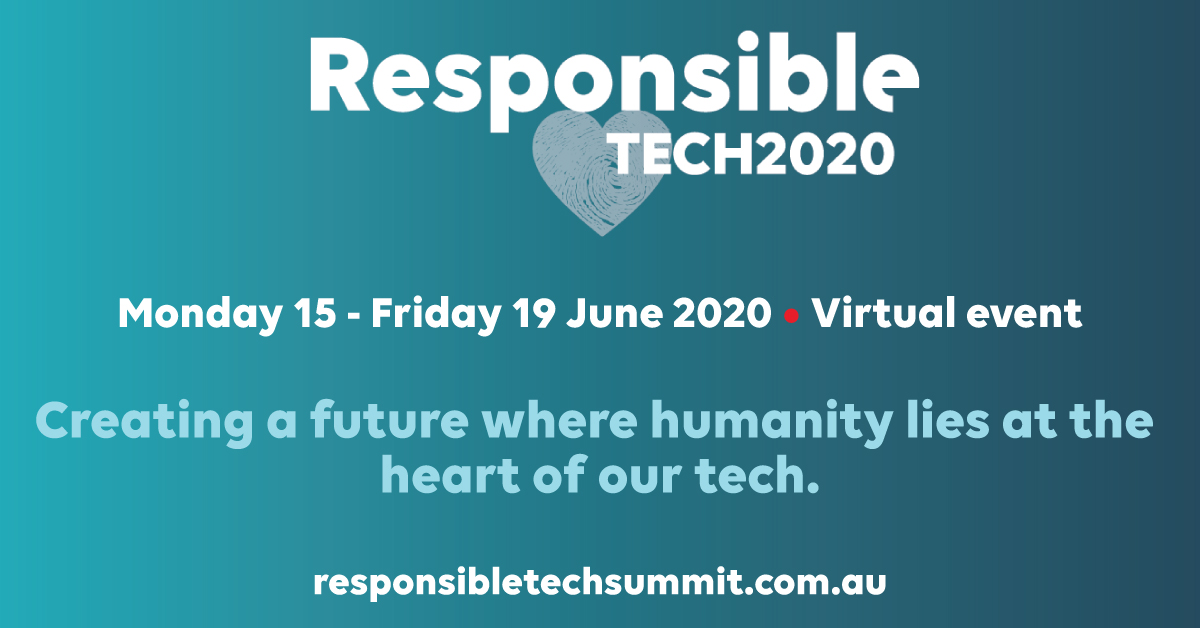 Melbourne Innovation Districts are proud supporters of the inaugural ResponsibleTech Summit 2020.
How can we create sustainable products and services underpinned by integrity, trust and value? Participate in the ResponsibleTech Summit – an online event for leaders and their teams to gain inspiration and ideas to ensure we build with intent and understand the consequences of what we deliver.
Running from Monday 15 June – Friday 19 June 2020, the Summit invites leading researchers, inspirational thinkers and those with hands-on case-studies to explore how we can navigate and negotiate ethical issues and embed values and ethics into the everyday of our organisations.
Keep up to date with all the happenings of the Summit on Twitter @agileaus, and use the hashtag #agileaus. They're also on LinkedIn (Agile Australia), Facebook (Agile Australia), and Instagram (@agileaus).
For more information and to register, visit the ResponsibleTech Summit website: https://responsibletechsummit.com.au/
Date
June 15, 2020 - June 19, 2020