New Academic Street Open
Posted on: October 2nd, 2017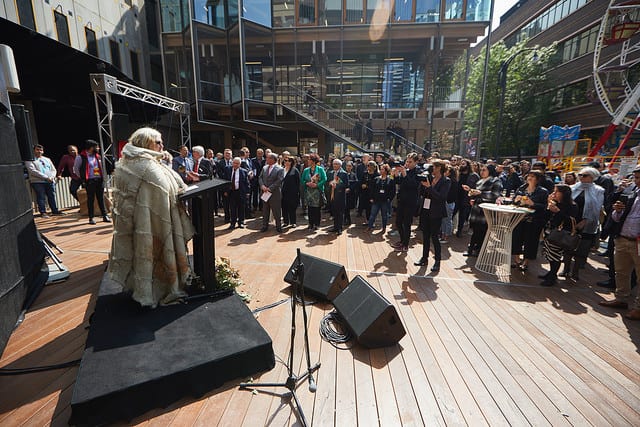 In September 2017 RMIT opened the major redevelopment of buildings 10,12 and 14 running along Swanston st. The precinct, called New Academic Street, was undertaken over 6 years and has re-imagined the centre of the RMIT city campus.
The redevelopment has transformed the city campus providing over 32,000 metres of space for student to study, socialise and collaborate in new, refurbished and outdoors spaces. The project changes the way RMIT engages with the city with new entrances and balconies overlooking Swanston and Franklin Streets and represents a physical manifestation of RMIT's new level of engagement with the city and RMIT's approach to industry engaged teaching and research.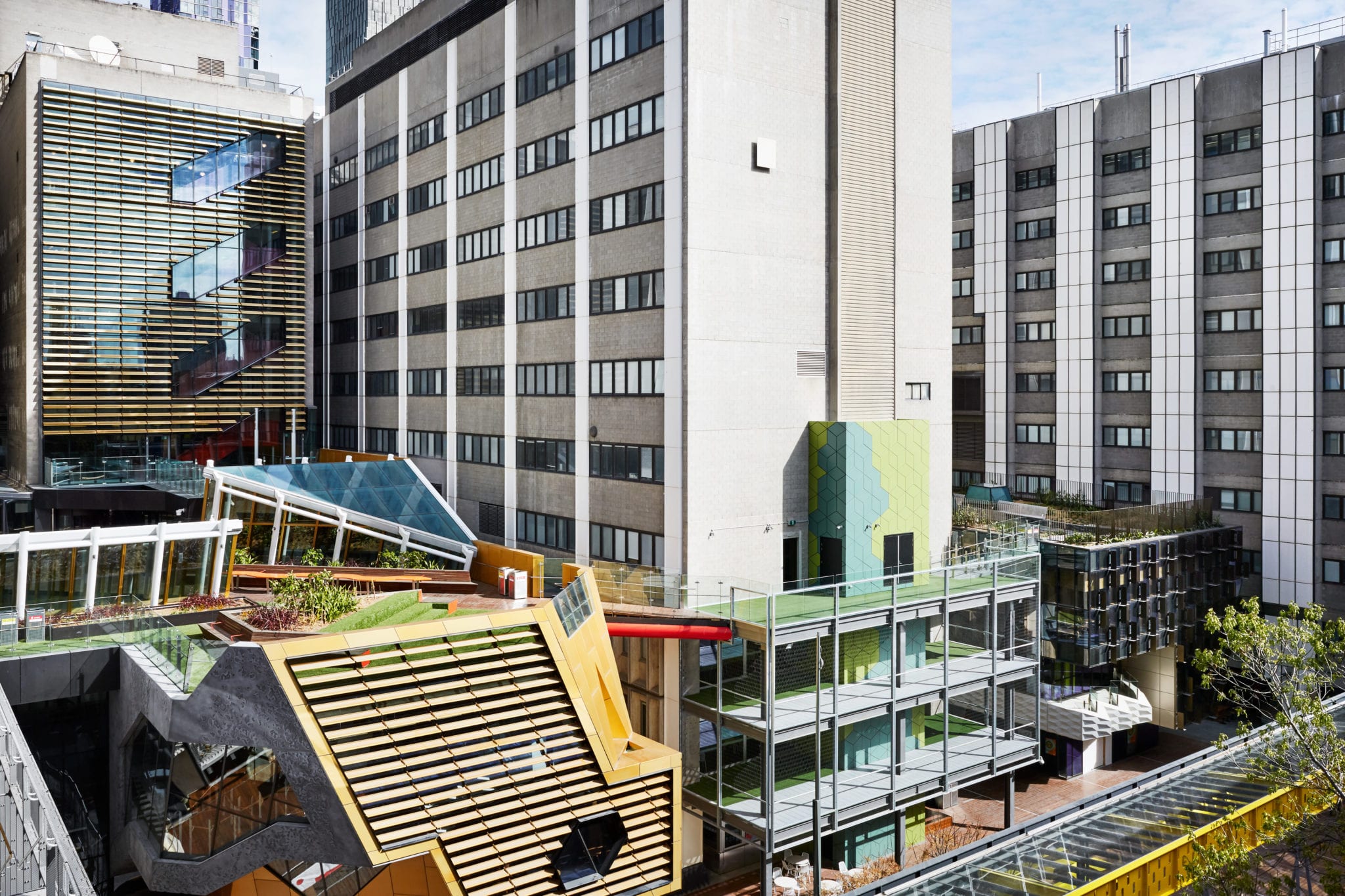 New Academic Street includes:
Bluestone-paved laneways
Glass-covered arcades
New food and drink outlets
Balconies overlooking Swanston, Bowen and Franklin streets
A new-look Swanston Library with 40 per cent more space
Four new TV studios as part of an industry-leading media precinct
A four-storey all-weather timber garden building
Completed over two and a half years, the refurbished buildings have been reimagined by a consortium of five architecture firms led by Lyons, all headed by RMIT alumni.
Using a sustainable "adaptive reuse" approach, the 1960s campus buildings have been transformed into astonishing new student spaces.