Present at IMPACT7 2020
Posted on: December 17th, 2019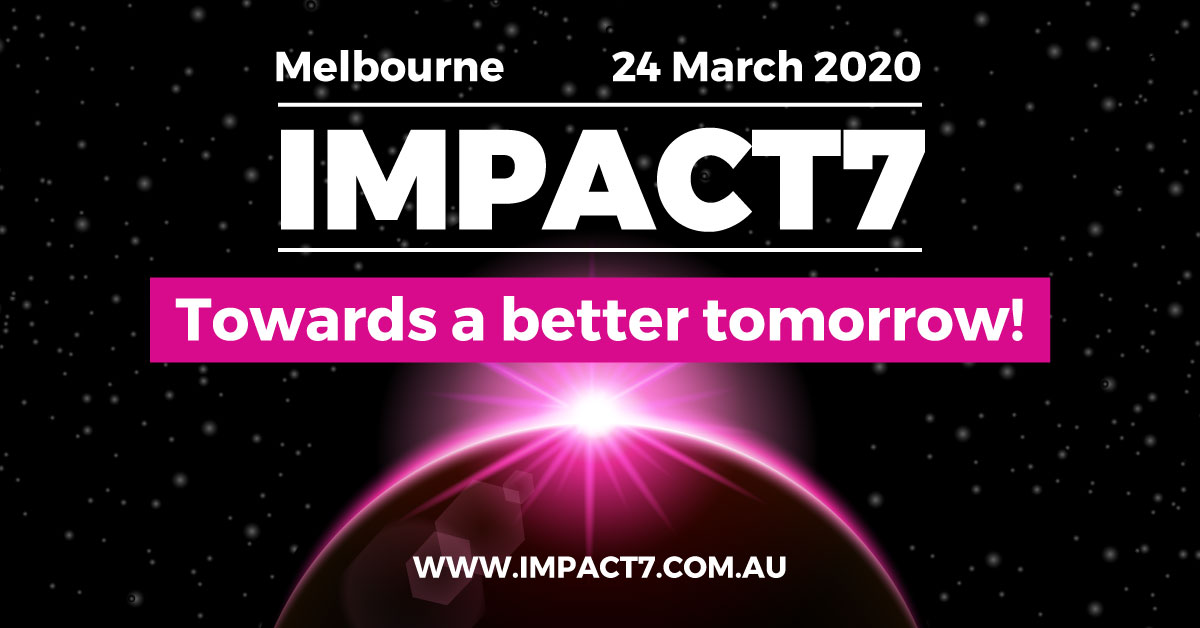 Are you working towards a better tomorrow?
IMPACT7 is seeking researchers, startups and innovators who have solutions to our globe's greatest challenges.
IMPACT7 2020 is a one-day event being held on Tuesday 24 March 2020 at Storey Hall, RMIT University Melbourne, showcasing how we're solving the wicked problems we face and building a better tomorrow.
If you or someone you know is chipping away at a big problem and wants to present it to an ecosystem of potential investors, customers and collaborators, we would love to hear them! We encourage you to apply as a presenter at IMPACT7 2020.
Presenters will have three minutes to share their story on their research, project, company or idea. Each panel is streamed by an overarching challenge umbrella – Carbon, Congestion, Connectedness, Integrity, Productivity, Scarcity and Vitality. Read more about the IMPACT7 2020 challenges.
Did we mention it's free to apply and present? This is your chance to amplify your big idea! Applications close late January 2020.