University of Melbourne Student Precinct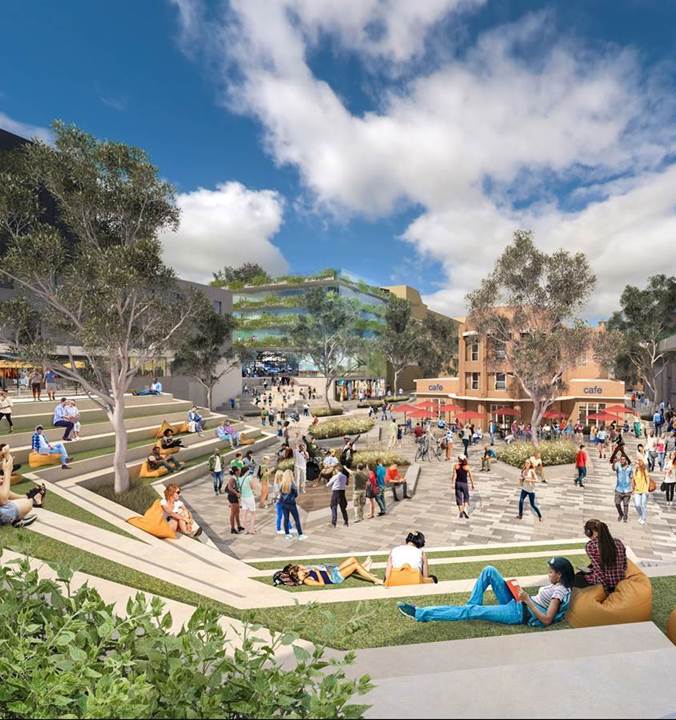 Over the past two decades, the University of Melbourne has experienced significant growth at the Parkville campus with over 40% of the University's students and staff now based south of Grattan Street.
In response to this, the development of a new Student Precinct is underway ­– one that will improve the student experience by concentrating student services and activities closer to the heart of the campus.
The Precinct will be a vibrant centre of activity where all students have access to social, cultural and community opportunities. It will also be the home of student-led organisations the University of Melbourne Student Union (UMSU) UMSU International and the Graduate Student Association (GSA) and their associated services, spaces and activities, providing students with greater ease of access to events and facilities.
The Student Precinct will be defined by Monash Road to the north, Grattan Street to the south, Swanston Street to the east and the Melbourne School of Engineering (MSE) Precinct to the west; and incorporates ten University of Melbourne buildings. It will neighbour Carlton Connect and will be easily accessible to the Metro Rail upon its completion.
Co-creation will be the cornerstone of this exciting initiative, with the end-user ­­– our students – partnering with the University as active contributors, decision makers and owners of the Student Precinct Project.
Project Lead
—
Status
Active
Timing
2017-2022